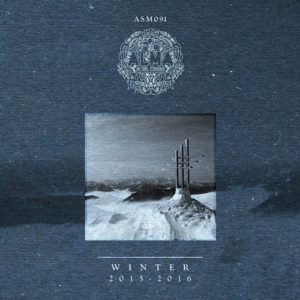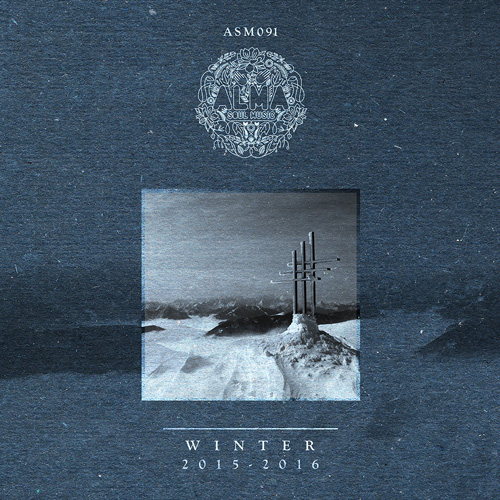 Supported by The Avener, Joseph Capriati, De la Swing, Richie Hawtin (Minus), Paco Osuna, Claude Von Stroke, David Herrero, Marco Carola, JP Chronic, The Mekanism, Balcazar, Chris Luzz, Michel de Hey, Kenny Brian, Larry Cadge…
Artist: VA
Title: Winter 2015-2016
Release: Dec 15 2015
Label: Alma Soul Music
Cat: ASM091
DJs
The Avener
THANKSS ! Downloading for the avener !
Joseph Capriati
Downloaded for Joseph Capriati, thanks.
Richie Hawtin (Minus)
downloaded for r hawtin
Paco Osuna (Plus 8)
Will try thanks 😉
Claude Von Stroke
Downloading for Claude VonStroke
David Herrero (Ole Music/Comic Label)
nice:)
Marco Carola (Music On)
downloading for marco carola, thanks
JP Chronic (Chronovision Ibiza)
diggin that, will play, thanks
Chris Luzz (Stranjjur)
nice pack. digging alot of these.
Sergey Sanchez
Martin Patino is my fav. Thanks!
The Mekanism
Great tracks !
Balcazar (NM2 (Noir Music 2))
Thanks!
Max Bett (Great Stuff/Form)
Nice. Thanks
Sossa (Circoloco)
nice release full support
Denite (Diynamic, Get Physical, Third Ear, Redlight Music)
Nice tracks. Thanks for the Music!
De la Swing (elRow/Florida 135/Row14)
thanks for this great pack 🙂
Michel de Hey (Hey! Muzik)
Good stuff, thanks
Sanya Shelest/No Hopes
nice music, thnx
Kenny Brian (Time Has Changed/Resopal Schallware/Takt Records/Pacha/Monique S)
great v.a, thanks!
Adrian Martin
Thamks for the music!
Michael Stukes (Dubmaster Productions)
Great grooves to make ya move…..
Larry Cadge
Amazing pack!
Claes Rosen (MOS/ GU / Unreleased Digital / Mondo / Brown Eyed Boys / Strippe)
grabbing thnx
Luca Donzelli (Wow Records, Titbit Music)
Martino Patino is an Architect! Great track!!!
Jerry Bouthier (continental records)
Thompson for me, latin fever, thx
Dhaze (Memoria -Moan – Little Helpers – Bla Bla -Amam – Cyclic)
Super thx!
Barbur (Asymmetric | Barbur Room | Pumpz Music )
Martin Patino for me. thanks
Roberto Surace
thanks for music 🙂
Francois Bresez & El Marco (CWA- CWV – konzept [:] musique – Supermarket Unlimited – Rimoshe)
Big VA! Support from us!
Anderson Noise
thanks for the music
Paula Cazenave (Paula Kasnav)
will try thanx!
Jason Owen (Evoked/Polytechnic)
will try
The Disclosure Project (OneThirty/Dutchie….)
architect #1 could be useful thanks for sending.
VooDooSon (Loulou , Sleazy G , Street King , Cr2…)
Download for VooDooSon Thx
Eddy Romero (Expmental , Little Helpers , Lucidflow, Deeperfect)
MArtin Patino as always great !
Mikel Gil
Download for Mikel Gil, thanks.Architect for me.
Sammy W
Cool release, thank you for sending!
Jesus Soblechero (no:words | Little Helpers)
great package … hard to pick one .. I'll play some of them .. thanks for the promo
Phoneme
great!
Jim_Star (Alice Management / Monique Musique / No Sound / Proton Radio)
great pack!
Stefano Lotti
Thanks for the music!
MEDIA
Plastic Lounge (Radio-FDS/CLUB 27)
cool release,playin
Mark Mac (The Sounds Collective 107.3 FM /Swoon / DHR)
Top Release Thanks Guys. Mark mac
Russell Deeks (This Is Why We Dance)
Solid stuff…
Andi Durrant (Capital FM)
Downloading for Andi Durrant/Distorted Productions. Tracks also delivered for EDX, Chicane, PvD and BCM Radio Shows. Check track lists for support info.
UrbanStyle Mag
Nice tunes. Great Pack!
Steve 'Butch' (Something Global Radio)
Will try out. Thanks for the music, downloading for Something Global (radio show / podcast).
Mark J (barcelonaconnect.com)
full support, will spin
ABarth (phonanza fm)
This is great. Javier Varez – Milky & Sticky is one of my favorites here. "Be With You" – so raw, fantastic track.
Tim Thaler (BLN FM)
nice one!
Harry Avers (Noice Podcast)
a fine Collection of new artists….. well done
Cone Magazine
This is really strong. will lok to put something up
Alex B. Groove (Deephousecat)
SB 02 is the track!
partyflock.nl
nice tracks
Jacbri Magazine (Jacbri)
solid selection
extramusicnew
On promo chart
Mesquitas (AELLA/THIRTYONETWENTY/HOST AT 106.7FM)
Bionic will be played in my weekly radio show tnx for sending!
salah sadeq (techfui, beirut in the mix, the crate)
thanks will t y them out
i3000 aka Mario (Radio Studio One)
Tks for Radio Studio One
Mlan Geto | The Clubber
nice pack