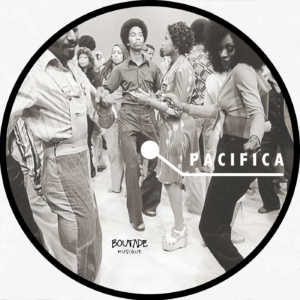 Supported by Nick Warren, Agoria, Stacey Pullen, Argenis Brito, Pizeta, RICKY ERRE LOVE, Albert Marzinotto, Shiba San, Javier Orduña, Kenny Brian and many others!
Reviewed on:
http://soundtraffic.pl/pacifica-white-nights-boutade-musique/
http://www.beat-vision.com/articles/boutade-musique-welcome-pacifica-with-disco-infused-white-nights
http://www.deephouse.it/pacifica-white-nights/
http://altroverso.net/?p=42146
ARTIST: Pacifica
TITLE: White Nights
LABEL: Boutade Musique
CATALOGUE #: #BM044
RELEASE DATE: 24/10/2016
TRACKLIST:
01. White Nights (Original Mix)
02. Nautilus (Original Mix)
DESCRIPTION
Boutade is pleased to welcome in the family the amazing music of Pacifica. Domenico Ferrari and Bálint Dobozi, both composer, producers and performers, combine house and techno driven rhythms with a subtle blend of synth, keyboard and vocal textures to reach the fragile balance of creating beautiful, dreamy spaces and delivering rock-solid rhythms to dance to.
Their musical concept goes beyond the definition of a genre and stands as something that you just want to keep on listening. They come on Boutadeafter hitting the world with the superb "Memory Man" on Drumpoet Community, with two gems: White Nights, a deep melodic affair that immediately captures ears, body and soul, and Nautilus: a perfect fusion of jazzy keys and electronic vibes, trippy synths and housy grooves.