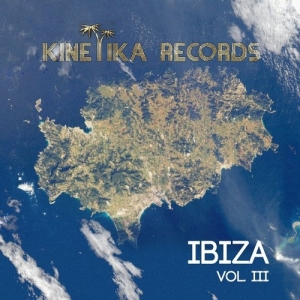 Supported by: Simina Grigoriu, Paco Osuna, Joseph Capriati, Luciano, Cristian Varela, The Avener, David Herrero, Stacey Pullen…
ARTIST: ADAM HELDER
TITLE: AVENUE 101
LABEL: KINETIKA RECORDINGS
CAT.#: KINETIKA101
DJs
Joseph Capriati
Downloaded for Joseph Capriati, thanks.
Robert Owens (world)
Cool track
Richie Hawtin (Minus)
downloaded for r hawtin
Benji Candelerio
good tune
Luciano (Cadenza)
Downloading for Luciano. Thanks for the music
Cristian Varela (Pornographic Recordings)
good track
The Avener
Cool dj tool !
Paco Osuna
Will try thanks 😉
David Herrero (Ole Music )
thanks
Simina Grigoriu (Susumu)
yeah!
Stacey Pullen
cool thanks
Marco Carola (Music On)
downloading for marco carola, thanks
Sophie Nixdorf (Overdrive)
Downloaded for Sophie Nixdorf, thanks.
Pedro Mercado (Parquet, Factomania, Gold, Deeperfect,…)
very nice track, support!
Zoë Xenia (Plastic City / Suara / Kling Klong / BassCulture)
good vibes here, love it thnx!
Jim_Star (Alice Management / Monique Musique / No Sound / Proton Radio)
nice track!
Adrianos Papadeas
thank you!
Denite (Diynamic, Get Physical, Third Ear, Redlight Music)
Nice track. Thanks for the Music!
Rico from Paris – Bimini Records
Great work Adam! I will play this for sure 🙂
Miki
Cool Thank You
Michael Stukes (Dubmaster Productions)
Summer HEATTTTT!
Dilby (Mother Recordings / Bondage Music)
Solid stuff. Will play this for sure. Thx. info@dilbydj.com
Da Lukas (LouLou Records/303Lovers/King Street Sounds/Hotfingers…)
nice
Chris Luzz (Stranjjur)
nice one for the late night
Alkalino (Audaz / SOR)
will try, thks
Magistro Ray
Suport THX!!!
Jason Owen (Evoked/Polytechnic)
solid tune!
Marquez Ill / Arquette (Voltage Musique Records)
Great vibe. Will play. Thank you!
VooDooSon (Loulou , Sleazy G , Street King , Cr2…)
Download for VooDooSon Thx
Sunshine Jones (Dubtribe, Treehouse Muzique, King Street, Cosmic Disco, OH! Reco)
Thank you
MEDIA
Eduardo Fusaro (MKTRONIC RADIO SHOW)
Nice Release
Mesquitas (AELLA/THIRTYONETWENTY/HOST AT 106.7FM)
sweet tune downloading for 106.7FM Aruba
Jacbri Magazine (Jacbri)
nice1, thanx
DJ 19 (19BOX RECORDINGS)
Cool track.
Mlan Geto | The Clubber
cool track!
Seb FM4
great. thx
BK Duke (54house.fm, Pacha Rec.)
will play it in my radio show PLAY IT LOUD! (broadcasted on more then 20 radio stations on fm & online all around the globe with more then 100000 listeners every show, every week)
wiredmusic.eu
will try out, thanks for sending.
simon deep (Fresh FM Volcano Radio Pulzar FM 0FM deepsouthaudio.net)
Quality sounds thanks
Deephouse.it
Cool!!!!!!!!!!!!!
Harry Avers (Noice Podcast)
a solid release…..
Tim Thaler (BLN FM)
downloading
Pete Simon (54house.fm)
awesome ,
i3000 aka Mario
Downloading. Tks
Jenny Johansson (Drumandbasics)
summer vibes all year around
Mannix (Tilllate Magazine/98.3 Superfly/Play FM)
what a tune!
Jason Owen (Evoked/Polytechnic)
I like it
Andi Durrant (Capital FM)
Downloading for Andi Durrant/Distorted Productions. Tracks also delivered for EDX, Chicane, PVD and BCM Radio Shows
Alex B. Groove (Deephousecat)
yes
Steve 'Butch' (Something Global Radio)
Thank you for the music, downloading for Something Global (radio show / podcast).
Mark J
nice one!
Beat Vision
Really cool summer track… thanks
David F (Mirabilis Records)
nice work Adam!
Mental X (SOG Rec / Swiss National Radio DRS VIRUS)
cool, thanx
Mr Wox (Pornographic/ElRow/Monique /Beat Terapy/ Unity/Decide/Patent Sk)
thx the promo
dj.inc. (tempoatl, protonradio)
check tempo on protonradio for support.
Mark Mac (The Sounds Collective 107.3 FM /Swoon / DHR)
Top Quality sounds!! Thanks … Mark Mac