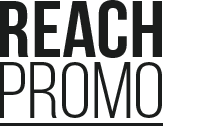 SPECIALISTS IN HOUSE AND TECHNO MUSIC PROMOTION, PROMO POOL AND MUSIC CONSULTANCY
Reach Promo is a PR Agency and Promo Pool for the promotion of electronic music, specialized in
Deep House, Tech House, and Techno / Minimal music.
We offer a multi-faceted promotional support, helping you to grow your presence in the music business by
leading the attention of the world's most relevant djs, radio stations and magazines on your musical projects.
When we set up a campaign, we manually pick the contacts that may be interested in supporting your
release, reaching them through a promotional mail out tailored to suit your needs, and staying in touch
with them for any further request they may have.
We also offer reviews and playlists pitching, to support a new release before and after the release date.
Reach Promo is a young company, but already established itself as a fast, reliable and effective PR
agency, delivering results-oriented PR campaigns for over 200 customers.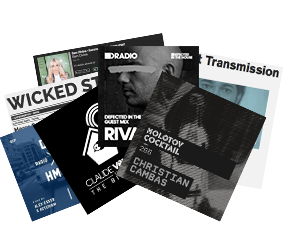 OUR SERVICES
With our 24/7 support, we are offering a fast and responsive approach to make your promo-life as easy as possible. Check our services here
Our services include:
• Creation of press releases
• Arranging premieres, reviews, interviews and promotional features on blogs and magazines
• Promo pool to the most relevant DJs and club residents
• Radio plugging on the most influent radio stations, to get more airplays and exposure
• Spotify playlist pitching
• Social media promotion
• Brand image consulting
We worked with
Sergio Fernandez, Soul Minority, Mikalogic, Paco Maroto, Chus & Ceballos, Luigi Rocca, Luca M, Anna V,
Arjun Vagale, Phunk Investigation, Tom Hades, and labels like Monique Musique, Beatfreak Recordings,
Voltage Recordings, Familia Music, Magna Recordings and many others…
Recent supporters
Wally Lopez, Timo Maas, Gel Abril, Tony Humphries,Marco Carola, Joris Voorn,
Detlef, Spartaque, Paco Osuna, Richie Hawtin, Josh Wink, Hector Romero, Ramiro Lopez, Ivan Pica, D-Unity, Luca Agnelli,
The Advent, Sam Paganini, The Shapeshifter, Gene Farris, Miguel Puente, Sam Divine, Darin Epsilon and many others.